The Magnificent Swallowtail Kite
made in USA
---
KnifeMaker Fingerprint 1 KnifeMaker Fingerprint 2 KnifeMaker Fingerprint 3
Blue Lightning Etch Customer's Personal Stencil Addition
Blue Lightning Tips Etch your logo into Damascus Etching Power Supply
Blue Lightning Stencil: Price List
Lockback Folders Bowies page 1 Bowies page 2
Tutorials Links Moose Antler Stabilize
How to etch your Logo into your knife
HARD Felt Knife Honing Wheel Leather Stamp Custom Logo
mailto:design@bigguyillustration.com
---
The following are examples of Knifemaker logos that I have had the pleasure to make into etching stencils.
Ideas and layouts came from the Knifemakers themselves.
For Stencil please send questions via email to " Bo "
Contact via email; mailto:design@bigguyillustration.com
---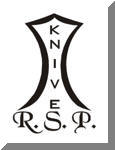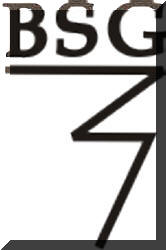 Ian D. Howe , UK Mere Deckard, LA Sunny Ranjit, UK Brandon Guin, LA
Erik Markman, UK Gary Gloden, OK Paul Vallier, AU Chris Wilkes, GA
Mike Spann, Illinois Greg Davis, WA Chris Bowden, TN Mike Read, UK

Jay Jacobson, CO Chad De Talente, IN Art Summers, NC Clayton Smith, TX
Leon Theodorakis, Greece Mike Bowler, UK Paul Gibbons, OR Craig Falls, FL
Cody Hofsommer, MN Michael Buell, FL Lance Ockenden, UK Garrett Blackwell, TX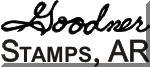 James E. Smith, AZ Phillip Dobson, MT Caley Ediger, KS Tom Goodner, AR
Denny Young, FL Adam Ogle. TN Dan Vandergon, MN Del Webber, UK
Chris Goldman, POR John Campbell S. AUS Fred Ritter, MI Joe Calton, WY
---
PROUDLY SERVING THE WORLD
ALABAMA, ALASKA, ARIZONA, ARKANSAS, AUSTRIA, AUSTRALIA, BELGIUM, Brazil, BULGARIA,
CALIFORNIA, CANADA, CZECH REPUBLIC, COLORADO, CONNECTICUT, Costa Rico, CROATIA.
DELAWARE, ENGLAND, FLORIDA, FRANCE, GEORGIA, GREECE,
HAWAII, ICELAND, IDAHO, ILLINOIS, INDIANA, IOWA, IRELAND, ISRAEL, JAPAN, KANSAS, KENTUCKY,
LOUISIANNA MAINE, MARYLAND, MASSACHUSETTS, MICHIGAN, MINNESOTA, MISSISSIPPI, MISSOURI, MONTANA,
NEBRASKA, NETHERLANDS, NEVADA, NEW HAMPSHIRE, NEW JERSEY, NEW MEXICO, NEW SOUTH WALES,
NEW YORK, NEW ZEALAND, NORTH CAROLINA, NOVA SCOTIA,
OHIO, OKLAHOMA, OREGON, PENNSYLVANIA, RHODE ISLAND, PORTUGAL,
SCOTLAND, SINGAPORE, SOUTH CAROLINA, SOUTH DAKOTA, SWEDEN, SWITZERLAND, THAILAND,
TASMANIA, TENNESSEE, TEXAS, UNITED KINGDOM, UTAH, VIRGINIA, WALES,
WASHINGTON, WEST VIRGINIA, WISCONSIN, and WYOMING.