The Magnificent Swallowtail Kite
made in USA
---
KnifeMaker Fingerprint 1 KnifeMaker Fingerprint 2 KnifeMaker Fingerprint 3
Blue Lightning Etch Customer's Personal Stencil Addition
Blue Lightning Tips Etch your logo into Damascus Etching Power Supply
Blue Lightning Stencil: Price List
Bowies page 1 Bowies page 2 Lockback Folders
Links Tutorials Stabilized Leather Moose Antler Stabilize
How to etch your Logo into your knife
HARD Felt Knife Honing Wheel Leather Stamp Custom Logo
mailto: design@bigguyillustration.com
---
The following are examples of Knifemaker Logos that
I have had the pleasure to make into etching stencils.
Ideas and layouts came from the Knifemakers themselves.
For Stencil please send questions via email to " Bo "
Contact via email link :
---
W. Lowell Bray Jr., FL. Dan Mink, Heaven
Fraser Dull, Can Bernie Garland, UK Joel Pearon, OH Jose Siolano, Costa Rico

Keith Colby, Austria Ben Koh, Singapore Pedro Bassi, Brazil
Jerry Quinn Jonathan T. Meyer W. Catcheside, UK Mike Bustamonte, NM
Chris Wilkinson, N.Z. Steve Knott Louis Tortorich Dan Mink
Jon Graham Stephan Fowler Bruce D. Bump Fred Dourlhes
Robb Gray Tim Hull Lowell Bray, FL Kirby Bletcher
JD Davis Ben Coker John Borelli Peter Rassanti, UK
Wally Hayes Gary Maconi Travis Fry Tobin Smith
Jesse Larsen Mark MacDonald Chuck Cook D.M. Hinton
Sean Cochran Dr. Peter MacKay Joe Paenell J.Light Stewart
M.R. Elliott Dan Graves Sam Eddleman Jimmie Smith
Paul Mathews Ron Fiorelli Sean O'Hare Porter Bentley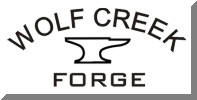 Phillip West Tyler Weeks Ryan Weeks Bill Ethridge
Hugh Fulk Alvin Kinsey Dan Westlind Robert Parsons
---
PROUDLY SERVING THE WORLD
ALABAMA, ALASKA, ARIZONA, ARKANSAS, AUSTRIA, AUSTRALIA, BELGIUM, Brazil, BULGARIA,
CALIFORNIA, CANADA, CZECH REPUBLIC, COLORADO, CONNECTICUT, Costa Rico, CROATIA.
DELAWARE, ENGLAND, FLORIDA, FRANCE, GEORGIA, GREECE,
HAWAII, ICELAND, IDAHO, ILLINOIS, INDIANA, IOWA, IRELAND, ISRAEL, JAPAN, KANSAS, KENTUCKY,
LOUISIANNA MAINE, MARYLAND, MASSACHUSETTS, MICHIGAN, MINNESOTA, MISSISSIPPI, MISSOURI, MONTANA,
NEBRASKA, NETHERLANDS, NEVADA, NEW HAMPSHIRE, NEW JERSEY, NEW MEXICO, NEW SOUTH WALES,
NEW YORK, NEW ZEALAND, NORTH CAROLINA, NOVA SCOTIA,
OHIO, OKLAHOMA, OREGON, PENNSYLVANIA, RHODE ISLAND, PORTUGAL,
SCOTLAND, SINGAPORE, SOUTH CAROLINA, SOUTH DAKOTA, SWEDEN, SWITZERLAND, THAILAND,
TASMANIA, TENNESSEE, TEXAS, UNITED KINGDOM, UTAH, VIRGINIA, WALES,
WASHINGTON, WEST VIRGINIA, WISCONSIN, and WYOMING.