The Magnificent Swallowtail Kite
The Electro-etch Custom Logo stencil is made by a Knifemaker for Knifemakers
Blue Lightning Stencil Material is Homemade Original
(secret recipe)
made in USA
---
KnifeMaker Fingerprint 1 KnifeMaker Fingerprint 2 KnifeMaker Fingerprint 3
Customer's Personal Stencil Addition
Blue Lightning Tips Etch your logo into Damascus Etching Power Supply
Blue Lightning Stencil: Price List
Bowies page 1 Bowies page 2 Lockback Folders
Links Tutorials Stabilized Leather Moose Antler Stabilize
How to etch your Logo into your knife
---
The following are examples of Knifemaker logos that I have had the pleasure to make into etching stencils.
Ideas and layouts came from the Knifemakers themselves.
---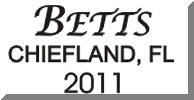 Keith Bealty Terry Betts Darren Cabera John Curran
Larry Dries, Australia Louis Krudo Darrell Watson John Smith
Erin Burke Daniel Fairly Jerry Graham Craig Daniel
Dan Keffeler Justin King Peter MacKay Hugh Larkin, Scotland
Paul Smith Jay Maze Vince Dimeo, UK Bob Sanborn
Ms. Robbie Palamar Charlie Taylor Jr. Bryan Baker
Kinzea Thompson Mark Rodgers, UK Greg Haile Chris Grant, Scotland
Paul Ausbrooks Phllip Dobson Lefteris Dimas, Greece
Donal Lynch, Ireland Tyler May Jeff Tate Dick Stockford
Jon Moore Chet Deubel Andrei Tsourkan
Thank you !
---
PROUDLY SERVING THE WORLD
ALABAMA, ALASKA, ARIZONA, ARKANSAS, AUSTRALIA, BELGIUM, BULGARIA,
CALIFORNIA, CANADA, CZECH REPUBLIC, COLORADO, CONNECTICUT, CROATIA.
DELAWARE, ENGLAND, FLORIDA, FRANCE, GEORGIA, GREECE,
HAWAII, ICELAND, IDAHO, ILLINOIS, INDIANA, IOWA, IRELAND, ISRAEL, JAPAN, KANSAS, KENTUCKY,
LOUISIANNA MAINE, MARYLAND, MASSACHUSETTS, MICHIGAN, MINNESOTA, MISSISSIPPI, MISSOURI, MONTANA,
NEBRASKA, NETHERLANDS, NEVADA, NEW HAMPSHIRE, NEW JERSEY, NEW MEXICO, NEW SOUTH WALES,
NEW YORK, NEW ZEALAND, NORTH CAROLINA, NOVA SCOTIA,
OHIO, OKLAHOMA, OREGON, PENNSYLVANIA, RHODE ISLAND, PORTUGAL,
SCOTLAND, SOUTH CAROLINA, SOUTH DAKOTA, SWEDEN, SWITZERLAND, THAILAND,
TASMANIA, TENNESSEE, TEXAS, UNITED KINGDOM, UTAH, VIRGINIA, WALES,
WASHINGTON, WEST VIRGINIA, WISCONSIN, and WYOMING.